Here's the upcoming Poco X5 in cricketer Hardik Pandya's hand
The Poco X5 has been on a constant diet of certifications recently, before its official launch that should happen soon. But little did we know that cricket stars already had access to it, even if it's not official yet!
Case in point: here's Hardik Pandya carrying what seems to look like the upcoming X-series device from Poco, taking a call on it without trying to hide it in any way. That gets us to believe that Poco and Pandya have a partnership going on, which if you're a cricket fan you may or may not be happy about.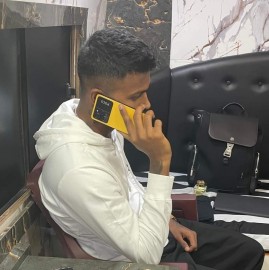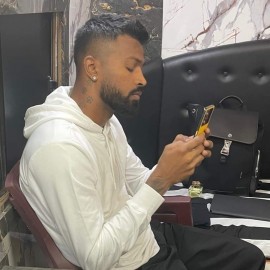 Hardik Pandya handling what looks like the Poco X5
Will we see him in ad campaigns for the Poco X5? Or is this just product placement? Time will tell, but one thing's for sure: the Poco X5 is definitely on its way. And its launch could well be imminent.
According to past leaks, the X5 will be a rebranded Redmi Note 12, just using the Snapdragon 695 SoC at and not the Snapdragon 4 Gen 1, while the also launching soon Poco X5 Pro will be a rebranded Redmi Note 12 Pro Speed, this one keeping the original's Snapdragon 778G chipset.