Celebrating Developmental Disability Awareness Month: Insights from Ability360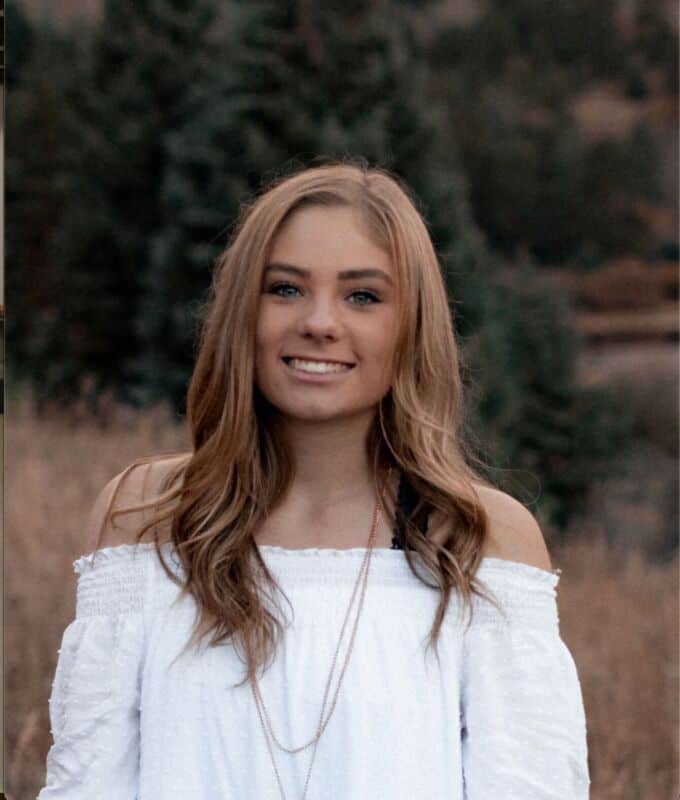 Written by Alexandria Cullen
Expert Perspectives on Developmental Disability Awareness Month: Understanding the Challenges and Celebrating the Abilities of Individuals with Developmental Disabilities, According to Ability360
The month of March is Developmental Disability Awareness Month in the U.S. It's a time to recognize individuals with developmental disabilities and raise awareness of the challenges they face, as well as offer an opportunity to promote inclusivity, educate the public about developmental disabilities, and advocate for policies that support this community.
For this article, we had the pleasure of interviewing two experts from Ability360, a non-profit focused on helping people with disabilities live independently: April Reed, VP of Advocacy, and Lynn Black, Program Manager. With their extensive knowledge and experience of supporting individuals with developmental disabilities, they are able to provide valuable insights into the challenges and opportunities this community faces.
What is a developmental disability?
Developmental disability is a term used to describe a group of chronic conditions that involve cognitive or physical impairments, or a combination of both. These conditions must have occurred before the age of 22. Ability360 is an organization that supports people with disabilities, and we define developmental disability broadly to include any condition that affects an individual's development, such as language, mobility, and independent living skills. Although the state of Arizona may have a more specific definition, we recognize that many factors can impact a person's development, and we strive to offer comprehensive services tailored to each individual's unique needs.
Tell us about inclusion at Ability360 for those who live with developmental disabilities?
Independent Living Centers, like Ability360, have always had a mandate and responsibility to ensure that people with all kinds of disabilities are welcomed and represented at centers.  At Ability360, inclusivity is key.  We offer a few specific free programs for people with developmental disabilities (DD), including the This is MY Life program and Community Living Options program.  The This is MY Life program empowers people who receive services at the Division of Developmental Disabilities (DDD) to learn self-advocacy and self-determination skills.  This empowers people to speak up and be more active in making life decisions to live their best lives. Ability360 and the This is MY Life program assisted in the start-up of the self-advocate run group People First of Arizona in 1996, which is mainly run by people with DD. We continue to partner and support People First of Arizona during monthly meetings, projects and grants.  The Community Living Options program provides Independent Living Skill instruction to any person who identifies as having DD, which is a highly needed service
We also provide training and resources to educate individuals with disabilities on their rights in  healthcare, employment, housing, and many other areas. Our programs connect individuals with services in the community while teaching important skills like communication and goal setting. We provide specialized support for individuals with developmental disabilities.
What are some of the barriers that people with disabilities still sometimes face when connecting to the communities in which they live?
Individuals with developmental disabilities face various challenges when trying to connect with their communities, such as finding employment, housing, reliable personal care, health providers, social activities, public bias, and transportation. However, communities can improve inclusivity and accessibility by seeking feedback from those with developmental disabilities and creating support. For example, Ability360 offers a Sports & Fitness program that promotes group activities and socializing in an active setting. Despite structured schedules and activities, inclusivity and accessibility are crucial for creating a sense of community and belonging. By working together, communities can develop more supportive and welcoming environments, providing individuals with developmental disabilities with greater opportunities to engage with their communities and live fulfilling lives.
What resources do we (here in Arizona, as well as at Ability360 specifically) have available for individuals with developmental disabilities and their families, and how can they best access these resources?
Arizona provides a wide range of resources for individuals with developmental disabilities and their families. The Division of Developmental Disabilities (DDD) is a key resource, and there are also groups like: The Arc and Raising  Special Kids that offer support and information to advocate for their needs. For those who want to become self-advocates, national groups like Self Advocates Becoming Empowered (SABE) and People First of Arizona are great resources. Other self-advocacy groups are also available, and DDD providers are starting to support their creation. Additionally, paid providers offer further support and resources.
What can we do as individuals to support and advocate for people with developmental disabilities, and how can people get involved in organizations such as Ability360 and activities?
Building relationships and listening to the perspectives of individuals with developmental disabilities is crucial for effective support and advocacy. Encouraging self-expression and avoiding silencing behaviors can create a safe and trusting environment for these individuals. Create opportunities, use friendly communication, such as plain language and easy-read materials. Support people by asking if they need help learning the skills needed to attend events, like financial and transportation assistance.
Getting involved with organizations like Ability360 provides opportunities to learn about challenges faced by individuals with developmental disabilities and become effective allies. Volunteering with such organizations contributes to creating a more inclusive and supportive community, with a range of opportunities such as employment training, social activities, and advocacy initiatives available. Joining these efforts helps create a more welcoming community for individuals with developmental disabilities.
Where are we lacking as a state, or a nation, or even globally when it comes to Developmental Disabilities?
There is a shortage of staff in essential services for people with developmental disabilities, due to low pay and undervaluing of these professions. This leads to waiting lists for services, highlighting a critical issue that needs addressing both locally and nationally. Another challenge is the misconception that all people with developmental disabilities are the same, which can lead to a lack of understanding and empathy for individuals with unique needs and experiences. Recognizing and appreciating diversity within the community is important, encouraging social inclusion, access to education, and employment opportunities for individuals with developmental disabilities.